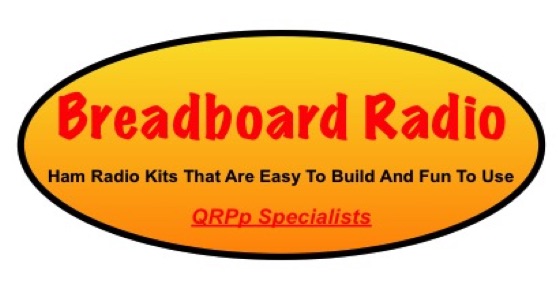 Features:
1.Uniquely designed light weight and super strong.
2. NOT A KIT. Comes completely assembled and ready to put up.
3. Tested and proven at W4FSV for over 3 years!
4. Waterproof and Bug proof.
5. Handles up to 150 watts.
6. So light and strong...it does not need a center support, unless mounted as a Vee.
7. Low SWR on most bands... use with tuner for a near perfect match.
This antenna has been well tested here at W4FSV. It has survived a hurricane and tropical storm! We pulled on one end with a tractor and the wire broke, but the balun survived! We threw the long end over a tree and layed the short end on the ground with the balun one foot off the ground and fired up a KX3 at 5 watts... worked 5 DX stations in 30 minutes! Seems like every other balun out there is stuck in a plastic pipe. That adds a lot of weight and over time becomes a home for insects! Our design is less than 4 ounces. Liquid Tape coating as the final building step forms a solid coating which is waterproof, UV resistant and leaves nowhere for the bugs to call home. This antenna works!
NOTE: We use Wireman 532 18 AWG Copper-Clad steel Stranded HDPE Jacket Antenna Wire. Our cost 38 cents per foot. We could use 8 cents per foot wire, but don't you deserve a good antenna?
80-10 meters....$89.95
40-10 meters....$65.95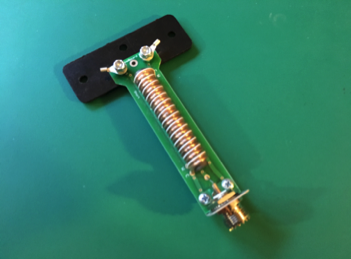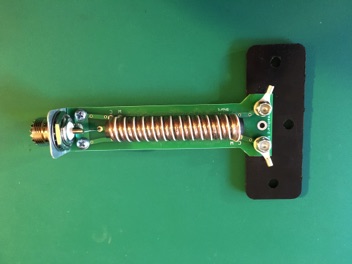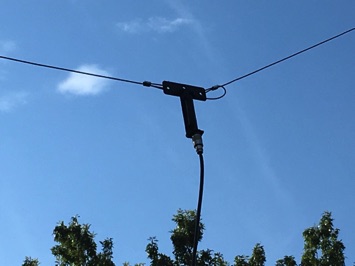 Completed 4:1 balun shown before application of protective coating.
Economy Version (balun and center insulator) add your own wire and end insulators. Includes cutting instructions.
Just....$39.95